Newsletters
Captain's Chat
Friday, February 17, 2017 - 16:19

Greetings from Dean Friday, 17 February 2017

Greetings,

I know that this follows closely on my last communication but we have had new events to cover so apologies if you feel you are being inundated. Below is the photograph with the correct caption.

Firstly, my apologies to Phillip Taberer for the caption below the photograph had him down as his brother Blair. Also apologies to Christine Runge with her name being spelt Chissie in the picture. Lastly and by no means least, it was reported that Margot Penstone had a good round on day one finishing one off the pace when in fact she was joint leader with three other ladies on 83. Well done, again.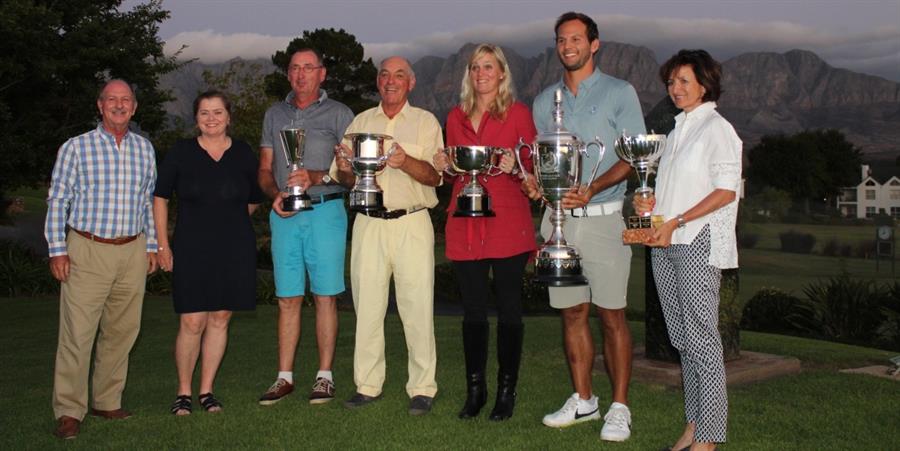 Dean Milbank(Captain), Fiona Chandler (Lady Captain), André Marien, Lucien de Kind,
Vicki Traut, Phillip Taberer & Christine Runge

G'Zunder Mixed:

Sunday the 29th January was played with a full field and a great day was had by all with the course in superb condition.

The winners, on an excellent score of 47 points, were Karin Duwensee & Ysner von Falkenhayn pictured on the right with Graham Money and the famous G'Zunder Trophy.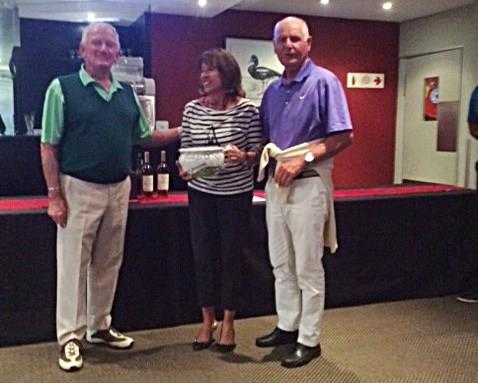 Graham Money, Karin Duwensee & Ysner von Falkenhayn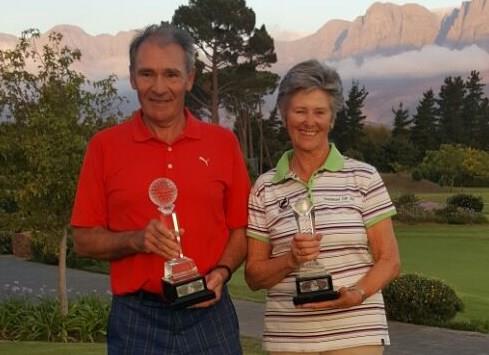 Ray Townshend & Ruth Hart Senior Club Championship:
On Saturday 11 February we held this tournament for all our 60+ year olds. The weather was good and the course in outstanding condition. Thank you to Jaco Theron who was our tournament director on the day and who was responsible for the course setup. Being the seniors event he went for a shortened layout but judging by the scores was no pushover confirming the thought that long does not necessarily mean tough. Some of the tee boxes, at least for the men, were in places I had not seen before making for some interesting decisions. There was some discussion as to why there were no separate divisions. Well, interestingly there were no A Division players in the field at all so the decision was to play one tournament in individual stableford format giving everyone the opportunity to play for the trophy. Congratulations to Ruth Hart and Ray Townshend, our champions for 2017.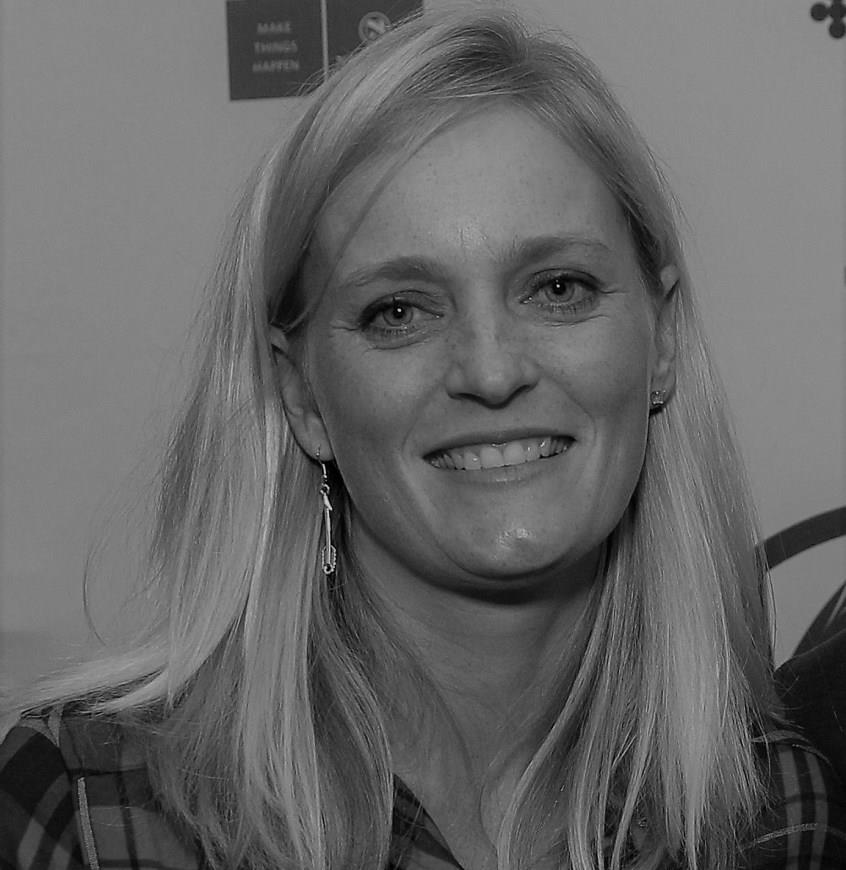 Vicki Traut
Vicki Traut:
It is with great pride that I can announce that Vicki has been selected to play and captain the side to play in the Regional All Africa Challenge Trophy 2017 that will be held at the Maseru Golf Club in Lesotho from 3 -7 April. She will be awarded WGSA Federation Colours.

We are proud of your achievement and that you represent Erinvale. Congratulations and good luck to you and your team.

Men's Knockout Finals:
Yesterday the finals of the Individual and Betterball Knockouts were played. Both matches were hotly contested with both going down the 19th hole to decide the winners. Well done to all those who played in this year's competition and congratulations on the spirit in which all the games were played.

The Individual Match was contested by Greg Scrace and Patrick O'Farrell. I was fortunate to play with them and witnessed the spirit in which it was played. It was a ding dong battle right top to the 18th hole with the winner being decided on the 19th. Well played gentlemen and congratulations to our 2017 Individual Knockout Champion, Greg Scrace.

The Betterball Match was contested between Terry & Pete Munro and Brad Manson & Willem van der Merwe. This too was a see-saw match which needed Willem to sink a seven metre putt to end up level on the 18th necessitating them going down the 19th to decide the winners. Again this match was played in exemplary spirit. It took a masterful shot on the 19th to break the deadlock. Well played to all four gentlemen and congratulations to our 2017 Betterball Knockout Champions, Brad Manson & Willem van der Merwe.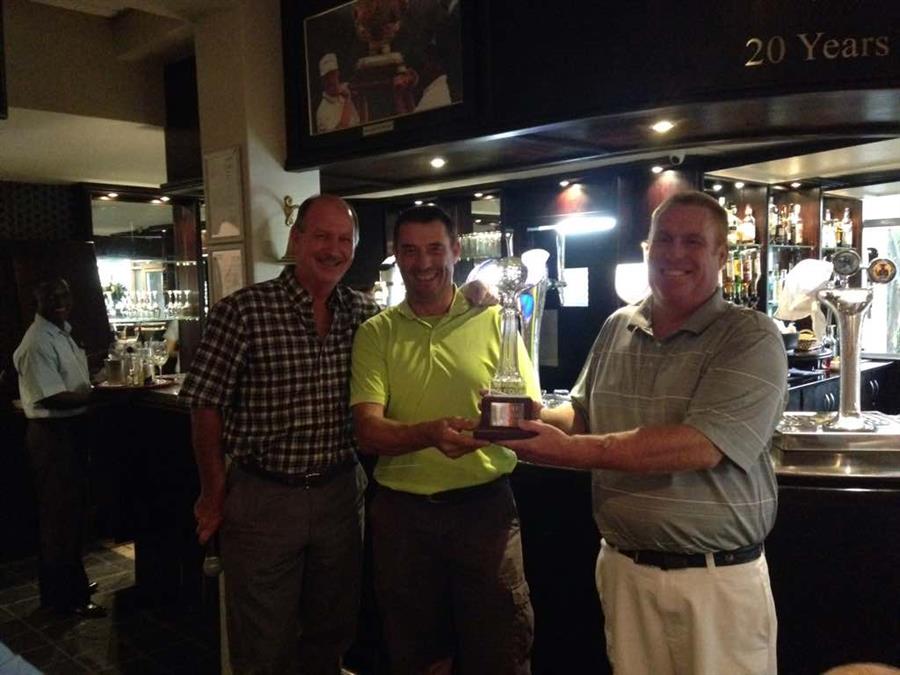 Dean Milbank, Willem van der Merwe & Brad Manson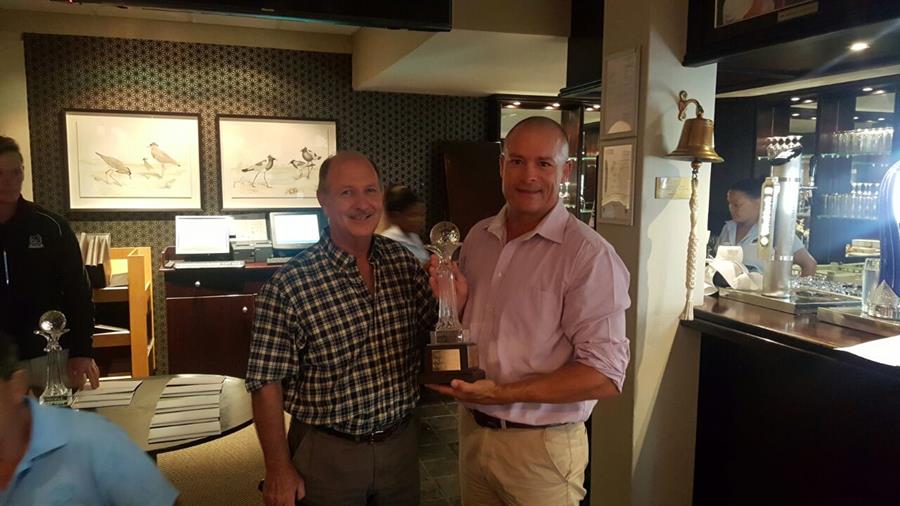 Dean Milbank & Greg Scrace


Cheers for now and happy golfing
Dean


Pages