Newsletters
Greetings from Erinvale 24 August 2015
Monday, August 24, 2015 - 10:40
DIRECTOR'S REPORT

Erinvale Open
On Sunday we hosted the Annual Erinvale Open, and what started out as a cold morning at the 08h00 shotgun start ended up being a great day for golf. The field of 75 players was a good one, and taking into consideration that the Western Province Team were absent due to them competing in the Southern Cape Open, the golf was still competitive and to a high standard.

Well played to Terence Coutinho on his win with a -1 par for the 36 holes. Click here to see the full results.

Service Awards
Last week we acknowledged the employees that have been at Erinvale for at least 10 years. In the past we only acknowledged 10 years, but this year we decided to add 15 and 20 years. With that there were a few that had made the 15 years in the past, so we acknowledged those achievements, as well as acknowledging the employees who had just reached certain milestones.

You will notice that the employees who received Service Awards were issued pins signifying their years of service, which they will be wearing with pride!

The awards were as follows:

o Michael Petersen 20 Years
o Graig Mtyobile 20 Years
o Ulin Abrahams 15 years
o Kathy Purchase 15 Years
o Pat Mlanjeni 15 Years
o Yvonne Reynecke 15 Years
o Joel Yedwa 15 Years

We thank you for the dedication to Erinvale!

Staff Golf Day
On Monday the Staff had their annual golf day, which always brings extra excitement and this year was no different.

Congratulations to the winners!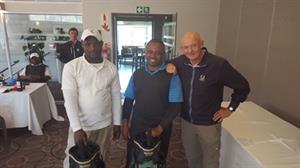 1st: Abongile and Eric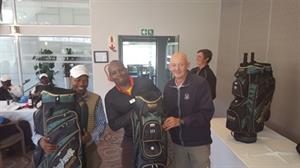 2nd: Clements and Lovers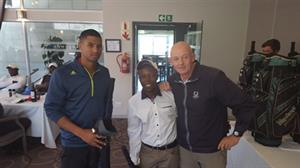 3rd: Simon and Gershville

There were some people who had never played, but who wanted to learn and they were taken up to the range to get an introduction to the game and we thank Rae Hast and Shona Ferriman for their assistance.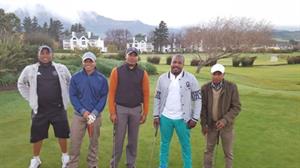 Putting green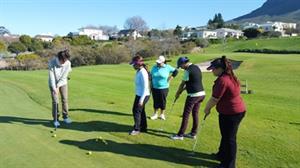 Putting lessons with Shona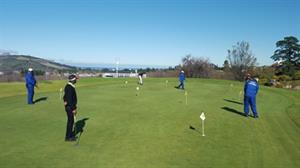 Putting on the driving range

SHOP SPECIALS

Members-only Clearance Sale!
27 August 2015
Join us on 27 August for our clearance sale. Get up to 60% off between 10am and 8pm.

There will be a lucky draw on the day, as well as wine and snacks!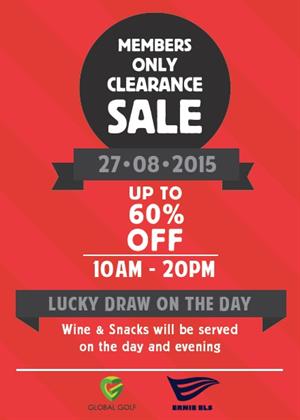 Click to enlarge

UPCOMING EVENTS
Lourensford Wine Tasting
Join us on Friday 21 August for a casual wine tasting in the Playas Lounge from 4pm-6pm.



There will be cheese and meat platters available for R90 and the platters serve two people.

Reservations are essential. To reserve your place call 021 847 1144 or email reception@erinvale.com

Happy Golfing!
Gavin
Director of Golf











Pages