Newsletters
Greetings from Erinvale 4 September 2015
Friday, September 4, 2015 - 12:56
DIRECTOR'S REPORT

Spring is in the air
With the golf course being closed for Spring Treatment it has given us opportunity to get few important items dealt with that is easier to do with very little inconvenience to customers.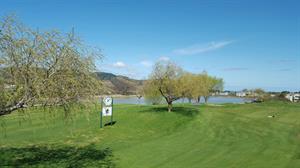 Spring is in the air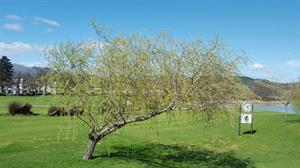 The trees begin to bloom

Staff Fun!
On Monday we had planned an Amazing Race for the Staff which was designed to create better team spirit and get a better orientation of what Erinvale has to offer. (Believe it or not we have employees here that have been working for Erinvale for many a year and they have not gone onto the golf course). But with the rain on Monday we unfortunately had to postpone the event, so we decided to take the team to the movies and a lunch at Spur which was thoroughly enjoyed by all.

Clubhouse Clean
At the Clubhouse we have had a few things done in preparation for the season, firstly a deep clean on the upholstery and carpets was done, repairs to the floor in the bubble have been repaired, staff canteen had a fresh coat of paint with new furniture and our new 60" TV has been installed with full HD quality.

This is being done with the golf course hollow tining, so it has been a busy week, but a great one for the upcoming season. So, therefore we are now ready for the season and we look forward to all members and guest returning to Erinvale.

Here is a video explaining how hollow tining works, in case you didn't know.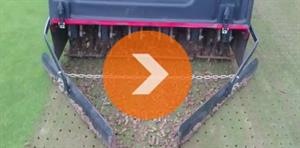 Click to watch

Course Length
Over the last few weeks we have started extending the course length for both men and ladies, and going forward the team will be setting up as per the designed length within reason taking into account weather conditions etc. as it does make an impact on the handicaps which are calculated on the rating of the course not the par.
Below I have inserted a piece from the notification we sent out previously on this subject and if you have any questions please don't hesitate to contact me.

Course Length and Standard Ratings
The Standard Rating (SR) of a golf course is a measure of its difficulty in relation to par, when compared with other courses. It is the underlying base which guarantees that a handicap earned at one course will be valid against handicaps earned at other courses. In South Africa, Standard Ratings are computed by a length formula published by SAGA. This formula differs for men and ladies courses, and there is an allowance for fine tuning the result for altitude and relative difficulty.

Due to the nature of the system, different sets of tees at the same golf course will have different Standard Ratings.

we have the following Standard Ratings:
• Yellow Markers (Championship Tee): SR 74 (6506m = rating 73.26)
• White Markers (Club Tee): SR 72 (6202m = rating 71.75)
• Blue Markers (Forward Tee) : SR 70 (5840m = rating 69.95)
• Red Markers (Ladies Tee): SR 72 (5222m = rating 71.75)
• Pink Markers (No official SAGA status): SR 71 (5126m = rating 71.16)

A few points to note:
1. The difference in length for a full shot difference in SR is 201m for men and 165m for ladies.

2. From the table above it can be seen that the SR for the Yellow Tees was adjusted upwards when the course was rated to allow for its relative difficulty. Golf Unions (WPGU in our case) have the power to make these adjustments in 0.1 stroke increments and limited to one full stroke upwards or downwards. The important point here is that difficulty for courses of equal length can have a maximum influence of two strokes if one course is adjusted by a full stroke up and another by a full stroke down.

3. The length differences at Erinvale according to the surveyed course length (as indicated by the stone markers on the tee boxes) are 362m between White and Blue and 96m between the Red and Pink. At EGC these values could be adjusted in a range of between 200m and 600m for men and between 82m and 330m for ladies without affecting the respective Standard Ratings. It would be prudent to stick to the middle of that range, and preferably as close to the surveyed lengths as possible.


Happy Golfing!

Gavin
Director of Golf







Pages