Newsletters
Greetings from Blyth
Thursday, January 11, 2018 - 17:04
Thursday, 11 January 2018




Dear Members,

On behalf of everyone at the Club, I would like to wish you all a Happy New year and prosperous 2018. Thank you for your support on and off the course in 2017.

We are confident that 2018 will be a great year at The Club. It certainly is a busy start to the year. We thank you in advance for your patience and consideration when it comes to making tee-time reservations, we will do everything we can to accommodate our members' needs during this period.





Champagne Breakfast @ The Club

What a great turn out for our Champagne breakfast on the 24th December. With the children enjoying the funs of a jumping castle, the adults allowed themselves to relax and enjoy a sumptuous breakfast at the Club.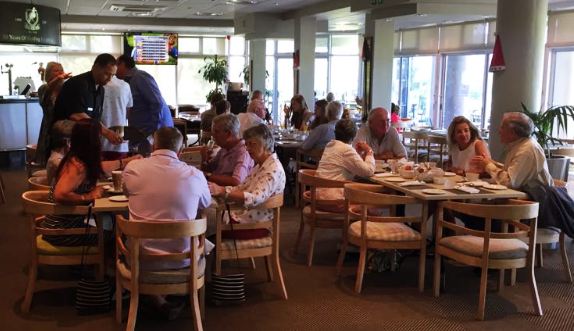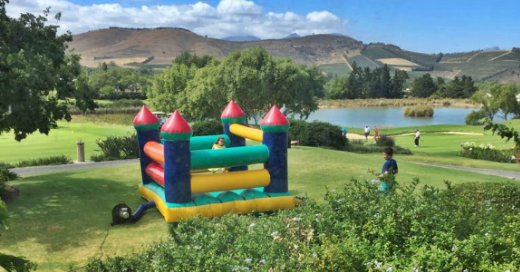 New Year's Eve Function

Thank you to all who supported us for this year's New Years Eve function. As our head Chef Pierre Fourie pulled out all the stops with a superb five course meal, as everyone listened to the varied repertoire of Vos Bekker & Co.

It was unfortunate that we received quite a few last-minute cancellations due to various reasons. To ensure better participation for next year's event, we will be sending out a survey in the coming months so that we can improve/change things accordingly to ensure that next year's function is better than ever.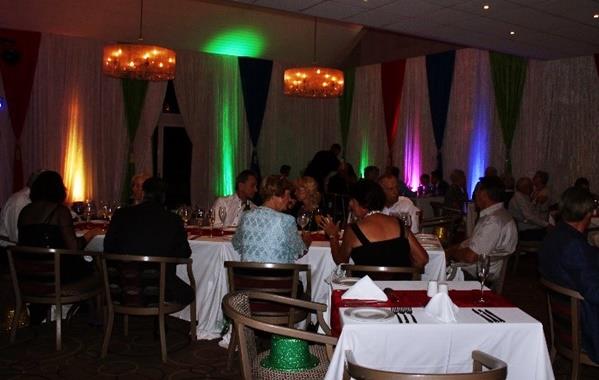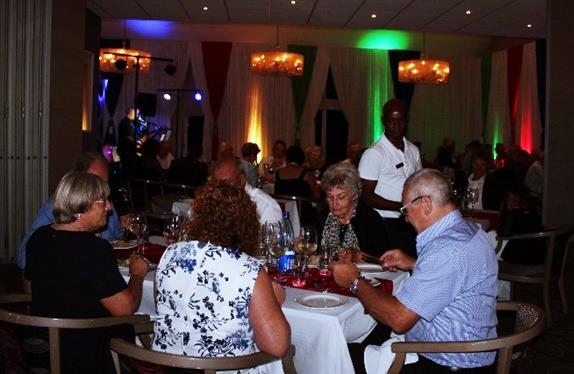 New Year's Day 9 Holes

With the Club closed on New Year's Day, it allows our hard-working staff to all take a little time and spend it with their families. Our members take this opportunity to rally around and create their own fun. With the ever popular 9-hole competition, shoot-out to the 18th Green, and the inevitable bring and braai, the year was certainly started in true Erinvale spirit!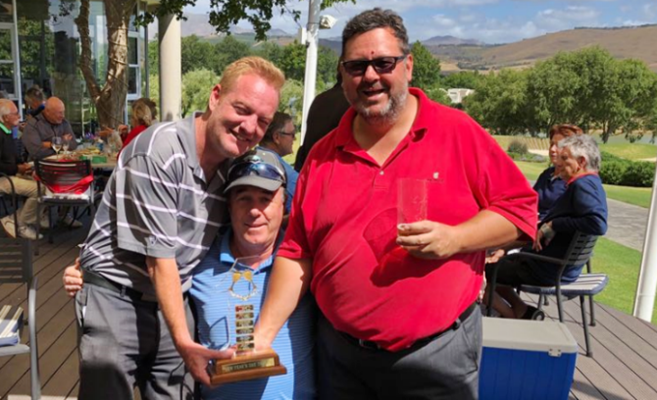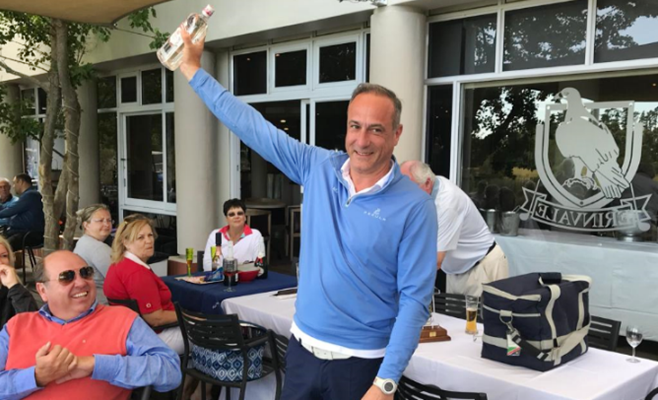 Cap & DOG Challenge

Our Club Captain, Dean and I are so looking forward to what awaits us... With both our games finely honed, we are ready to take on all challengers! With all the dates booked out up to May, we will be releasing further slots to take on the Cap & DOG in due course. I personally am looking forward to meeting and playing with different members and having some fun along the way. May the best team win.

Wine List Change

Erinvale is perfectly situated when it comes to wine. With so many great farms and estates on our doorstep, we feel that our wine listing at the Club should support and reflect this beautiful area. In our quest to provide a varied and quality wine list, we will be revising our listings. We have started with a few blind tastings with our club team, to select our new wines to go join ourtrusted favourites on the wine list. We hope you will like the changes as we continue to bring our members good quality wines at affordable prices.
Kid's Workshop

A big thank you to Shona Ferriman for arranging a Junior Origami Workshop at the club in December, what great fun was had! It certainly was great to have these paper folding experts around the club learning the art.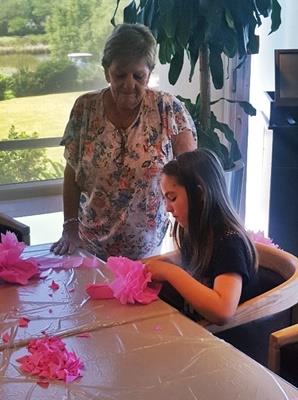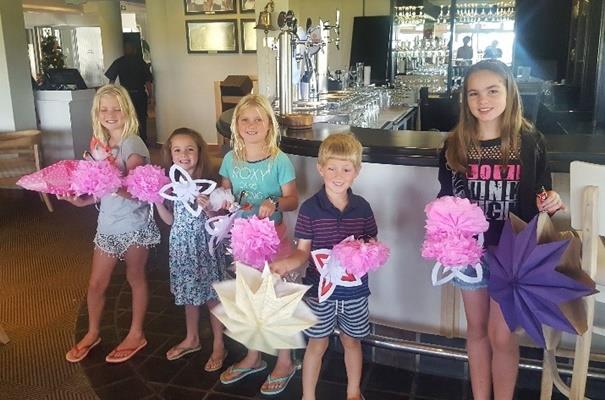 Pizza Night @ The Club

Wednesday nights are now officially Pizza Night!

For not only members, but anyone staying or living on the Erinvale estate. Wednesday's are fast becoming recognised as Pizza Night. With our "Create your own Pizza" concept, you choose what you would like on your pizza. Various traditional and exotic toppings are available, all tastes are catered for...
Why not invite a neighbour or friend and support the club on Wednesday? Children can choose two toppings and eat for free.

Water Restrictions
I am sure you are aware that we now enter in to level 6 water restrictions in the Cape Town area. We will appreciate if you can assist us further in reducing the amount of water we use at the Club. We have seen a slight reduction with the various actions that we have taken so far, thank you for this.

However, it is evident that we need to do more if we are going to meet the new recommended guidelines. We will soon receive proposals from two independent experts as to how we can better manage our water usage. This will include, not only reducing our usage, but the harvesting of rain water and the recycling of our grey water.

Practice Facility
Discussions have started with our team as to how we can improve our practice facility at Erinvale. It is important that we uplift this area to offer an improved experience for our members and guests. Obviously, there are various ways in achieving this, so we are investigating many options. We are also looking at ascertaining if there is a need to create a golf academy. These discussions are at an early stage. Once we are clearer as to the best way forward, we will provide membership with a proposed plan for their feedback/comments before anything is implemented.

For your convenience, below an overview of the operational hours of the club

High Season Hours of Operations



Here's to a great 2018, we look forward to seeing you at the Club in the not toodistant future.

Yours in Golf,

Blyth Reid
General ManagerPGA Director of Golf


Pages